Web Development
Website & Application Development Services in Minneapolis St. Paul Minnesota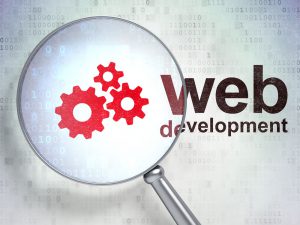 ThermoDynamo has created hundreds of websites and applications. We script php based systems such as WordPress, Drupal, Joomla and Magento. We also script and debug Microsoft .Net for content management systems such as Sitefinity. We create mobile apps running on iOS and Android mobile operating systems–these are all tools to help you maximize your return on investment and we know how to leverage their capabilities.
Whether you are looking for a few hours troubleshooting, code review, or complex web development solutions. We are here to listen, learn and execute a winning solution for your business.

Here are just are a few of our core competencies:
Content Management Systems: WordPress, Drupal, Joomla, Sitefinity
HTML5
PHP
JAVA
ASP.NET
JavaScript
JSP
PERL
Mobile: Swift, iOS, OS X, Python, Android Java, Objective C, C#
Database: SQL, MySQL, Access, Oracle
Contact Us Today: 612-250-2828 or use our contact form.