Website Design
Web Design Services in
Minneapolis St. Paul Minnesota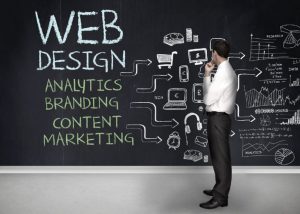 From ideation and logo creation to building, design and marketing, ThermoDynamo offers a holistic design process. We are a one-stop shop for web design, providing a seamless process and ensuring continuity. ThermoDynamo produces creative intelligent websites that communicate the clients' messages in a thoughtful and elegant manner.
All of our website are built ground up mobile responsive. Our mobile ready website are optimized for all devices whether a phone, tablet or desktop/laptop.
We create our websites with a marketing centered approach. From search engine optimization to quantitative analytics, our websites are built to perform.
With over 14 years of web design development and digital marketing experience and hundreds of completed projects, you can rely on our competence, expertise and outstanding customer service.
Contact us today with your goals and we will address those goals with winning strategies and solutions.

Website Re-Design
There are a many of good reasons to redesign your website. If you see any of these issues applying to your business, today is the day to start on the road to a new improved web presence.
Old Ineffective Design and Mobile Unfriendly
Online visibility Issues (Hard to find your website in search)
Accessibility Standards
Expired Content
Lacking a Content Management System
Ineffective Communication
No Social Media integration
Contact Us Today: 612-250-2828 or use our contact form.